10 Ways to Transform Your Home with Sliding Doors
If you've ever had to shimmy around a door to squeeze into a tight space or small room, you know how cumbersome standard swinging doors can be. A door that opens into a room can significantly reduce the functionality of the space, especially in small rooms or spaces with odd dimensions. It's not uncommon to see a narrow hallway with several doors that open in to each other, or an awkward front entry door that hits the coat closet every time someone comes home.
Thankfully there's a simple solution to the problem: sliding doors.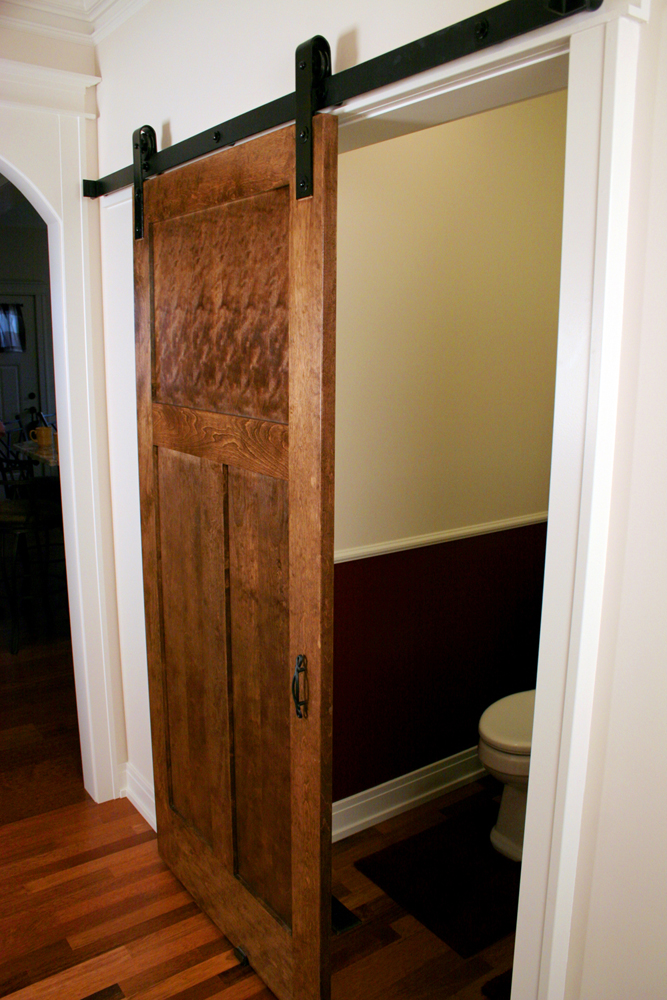 Growing in popularity, sliding doors are functional, easy to install, and stylish, enhancing the look of any indoor or outdoor space. Reclaimed barn doors are a popular choice, but sliding doors can be fashioned out of virtually any material and designed in any style, from rustic, to industrial, to modern.
How Sliding Doors Operate
Installing and operating a sliding door is pretty straightforward: Step one is to decide between a single sliding door and a set of smaller bi-parting doors. Which you choose will depend on preference and space (for example, there may not be enough wall space on either side of the door opening for a single full-size sliding door, but there may be enough space on each side of the opening for a set of bi-parting doors).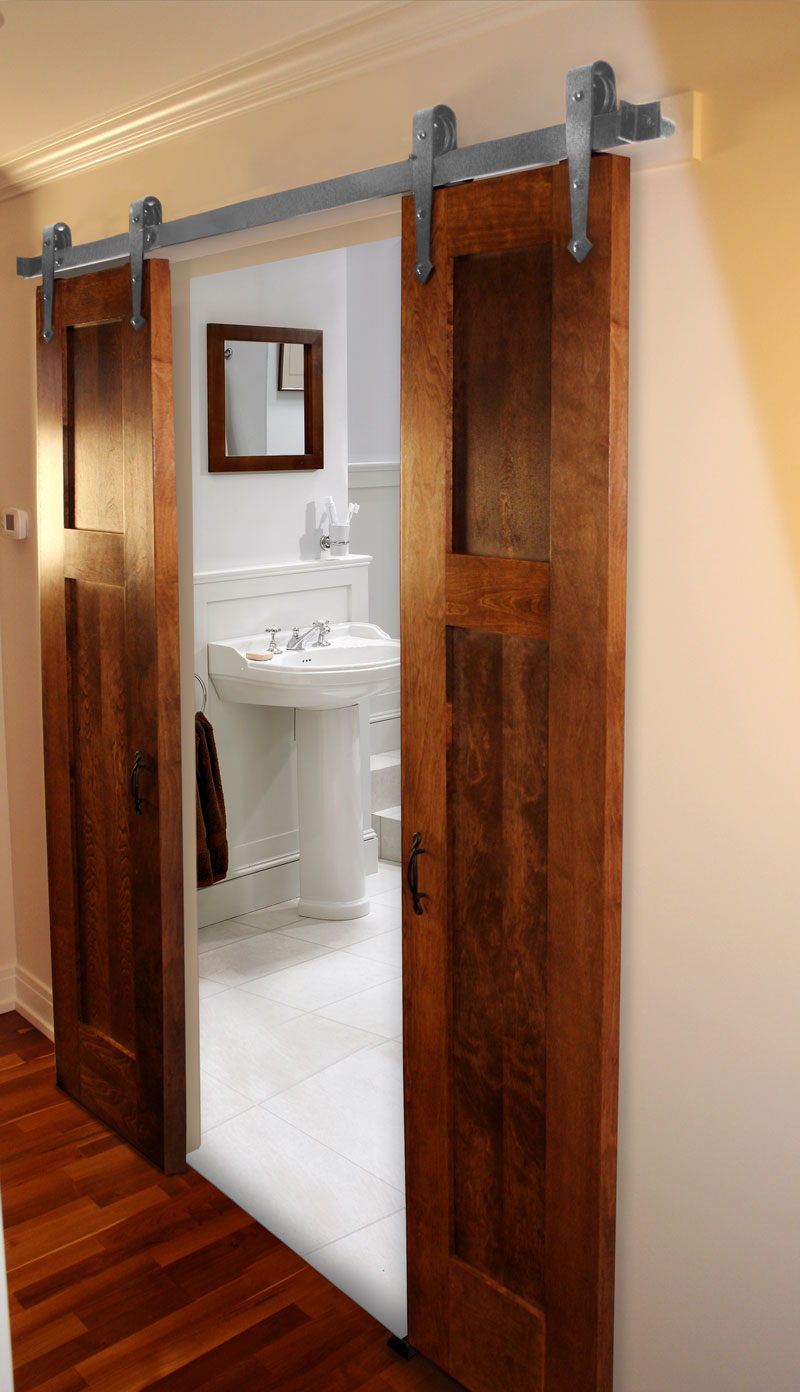 Next, a decorative track on which the door(s) will slide is mounted on the wall above the door frame. Finally, the door is mounted to the track with matching sliding door hangers (single or bifold door hardware, depending on the door system chosen); the door slides open and closed on the wheels that roll along the track.
The Problem with Pocket Doors: Many homeowners opt to install pocket doors to conserve space and eliminate the awkwardness of traditional swinging doors in tight spaces. Pocket doors can be a good solution, but they come with their own set of considerations and disadvantages. Before installing a pocket door, consider the following:
• Required Demolition: Unless you're dealing with new construction, installing a pocket door will require demolition and reframing of the wall. This could mean rerouting plumbing, electrical, and even ductwork. If the wall is load-bearing, you could be dealing with a whole other set of problems.

• Difficult to fix: If a door track breaks or the door becomes detached from the track, it is typically very challenging and expensive to fix because you have to open a section of wall to access the broken track.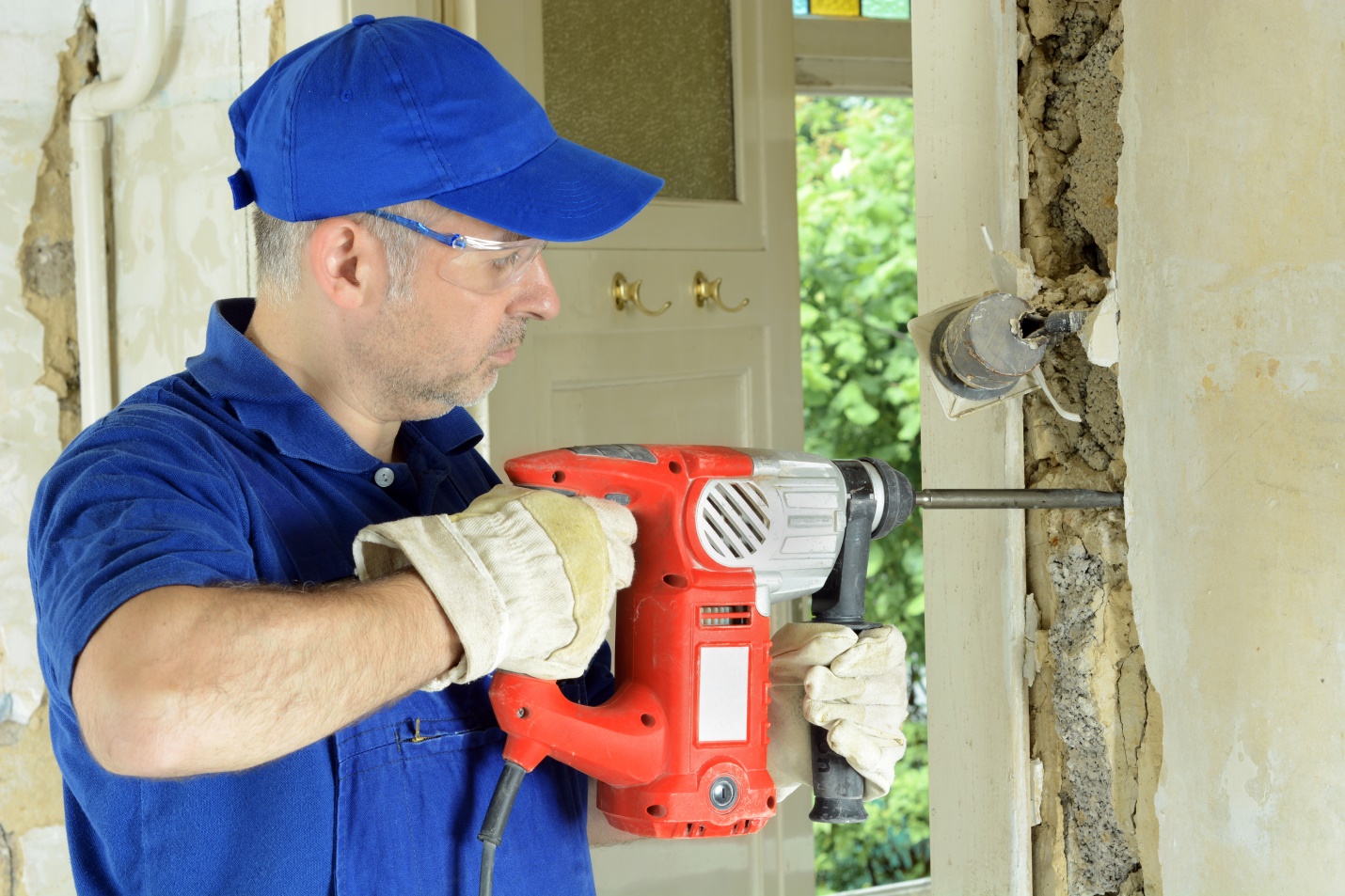 Sliding Doors Are Visually Interesting and Functional
Sliding doors are a cost-effective alternative to pocket doors, and they are less cumbersome than swinging doors. Sliding doors can enhance the look of any space, and they can be used to conceal and close off certain features/areas of your home (more on that below).
Use a sliding door as inspiration—a starting point for decorating a room—or use them to enhance existing décor. A major advantage of sliding doors is their space-saving property; in small rooms, tight spaces, or rooms with unusual dimensions, sliding doors can mean the difference between an awkward entry and an easy one.
Let's look at some of the many ways you can use sliding doors to enhance the look and functionality of a space.
10 Ways to Use Sliding Doors
1. Conceal a pantry: Perhaps one of the best uses for a sliding door is to close off a kitchen pantry. Having the luxury of a walk-in pantry doesn't necessarily mean you also have the extra space a swinging pantry door requires. A door that opens into a pantry can significantly reduce the functionality of the space, requiring you to step into the pantry and close the door behind you to fully access everything—a sliding door is an ideal solution to this problem.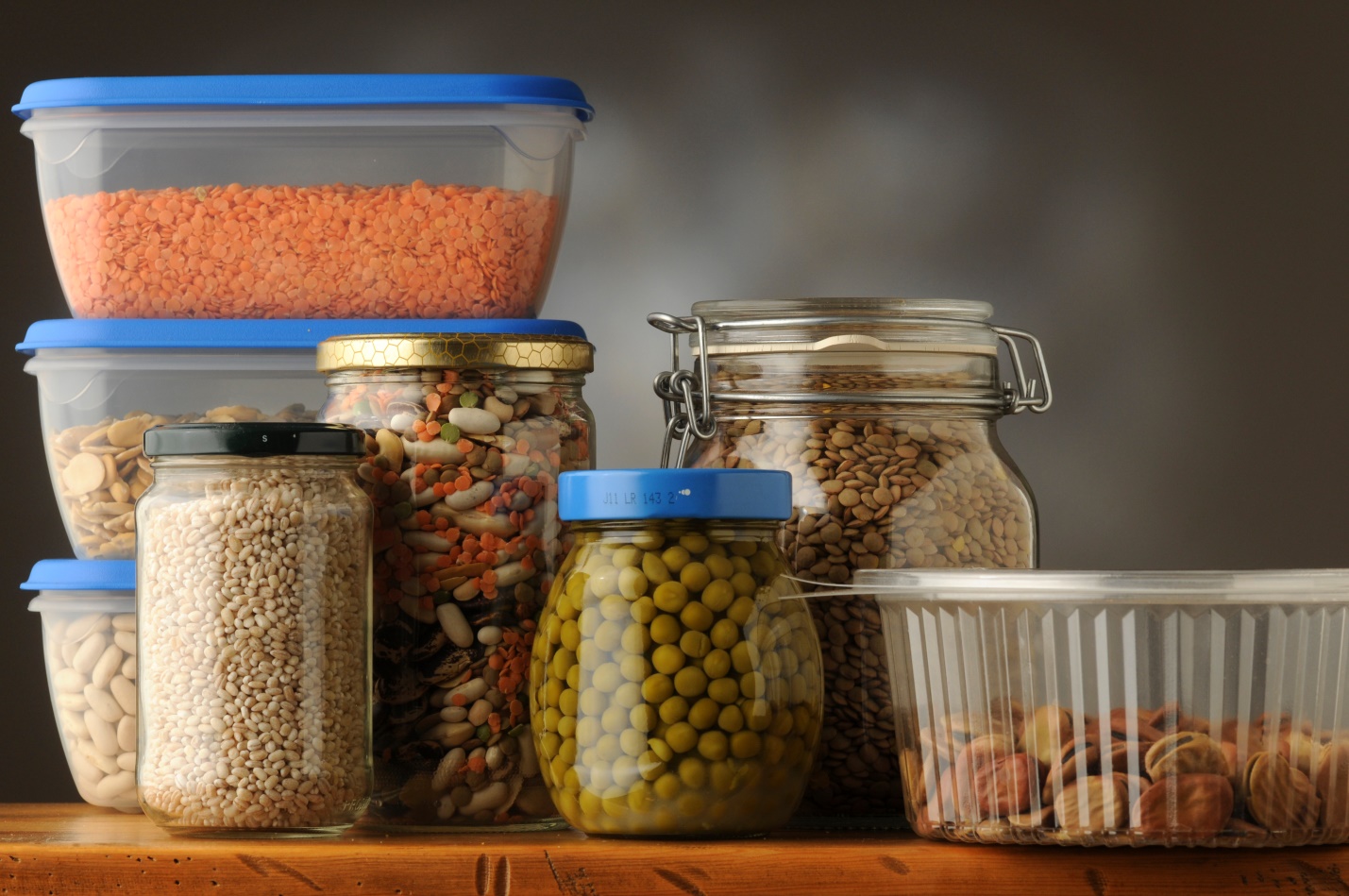 2. Keep flat screen TV out of sight: A TV is a great source of entertainment, but it doesn't necessarily add to the aesthetics of a room. Sliding panels are an excellent way to hide a flat screen TV, and the "out of sight out of mind principle" might just encourage your family to spend less time in front of the tube and more time together.
3. Separate a utility/laundry room: Washing machines, dryers, and other appliances can be noisy and unsightly. Conceal your appliances, detergents, tools, linens—all the things you keep in your utility/laundry room—with a sliding door. If the laundry or utility room sits off the kitchen, consider customizing the sliding door with a built-in chalkboard on which you can track supplies and make grocery lists.
4. Close off a kid's playroom: If your kids are like most, they probably don't place their toys neatly in the toy chest when they're done playing. The solution to a messy playroom? Close the door! Sliding doors are a great way to close off a kid's play area. The bonus: Kids love to operate sliding doors.
5. Brighten up a basement: Often thought of as dark and gloomy spaces, with a bit of love a basement can be transformed into a comfortable living space. Whether your basement serves as a "man cave," guest quarters, a kid's playroom, or something else, a sliding barn door can be used decoratively or to create two different zones within the space, such as a living area and a neighboring bedroom.
6. Keep books out of sight: A library can be an interesting feature of a room, but you may not want to see or showcase your book collection all the time. Cabinet doors that swing out reduce the functionality of the space; a sliding door is much more practical and neatly hides your library.
7. Camouflage a work area: Sliding doors are an ideal, cost-effective way to parcel off a work area from the rest of the home. This is especially important for people who work from home and need to employ the "out of sight out of mind" principle to set boundaries between work and home life.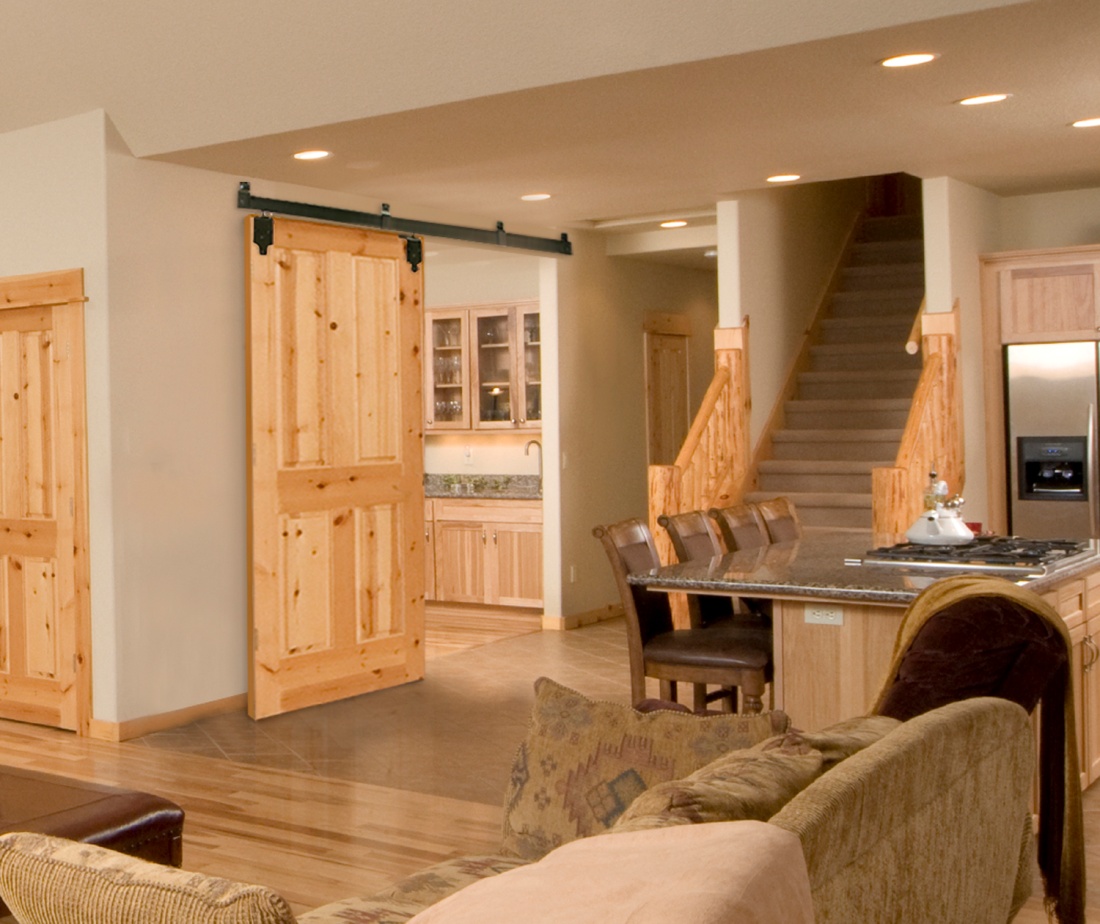 8. Liven up a living area: As mentioned earlier, a sliding door can be fashioned out of a variety of materials—from new or reclaimed wood to industrial sheet metal—to suit the décor of the particular space. A sliding door not only enhances the look of a living space, it can also provide an effective sound barrier to prevent noise (e.g., from a party, the TV, or a sound system) from traveling through the house.
9. Divide up a room: A sliding door can be used as a space divider between two rooms; it can be used to eliminate a wall, bringing two spaces closer together and allowing them to become one space as needed.
10. Divide outdoor spaces: Perhaps you have a deck or pergola and want a little privacy from the neighbors. What better way to do that than a dual purpose sliding door on your shed or garage to make a concealed retreat for party time!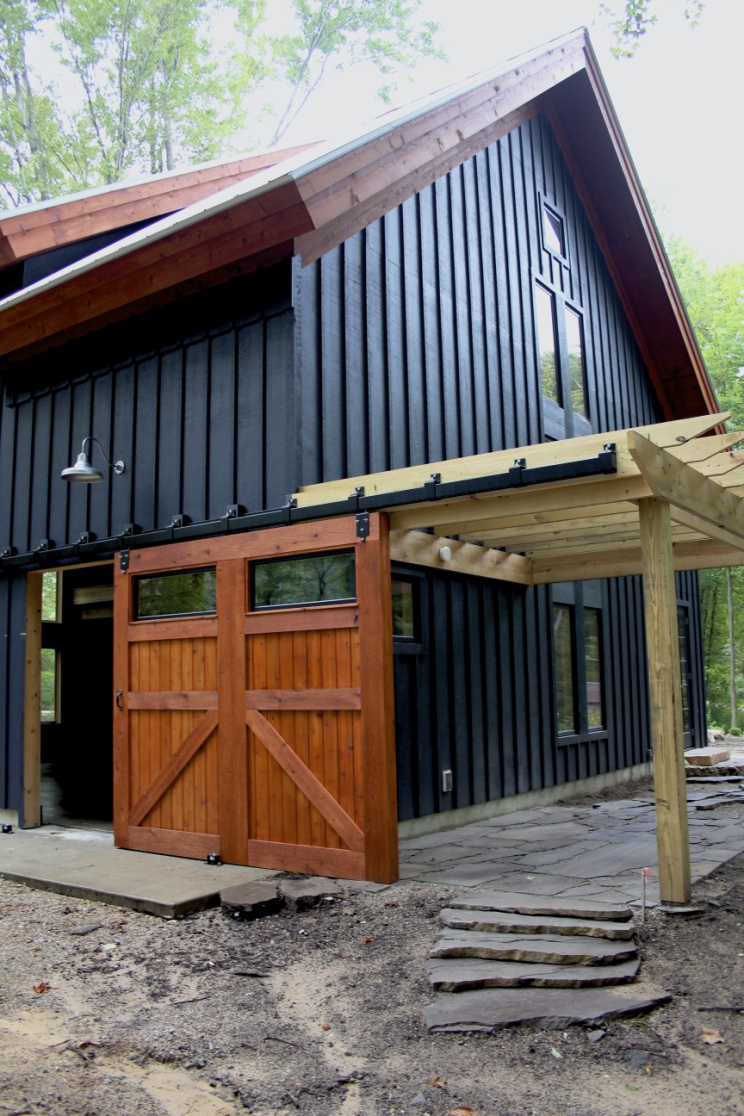 A trusted name in the industry for well over a century, Richards-Wilcox Door Hardware is a leading manufacturer of specialty door hardware and door accessories for swing, slide-fold, and sliding doors.