Installing a Sliding Door? 12 Questions to Ask Your General Contractor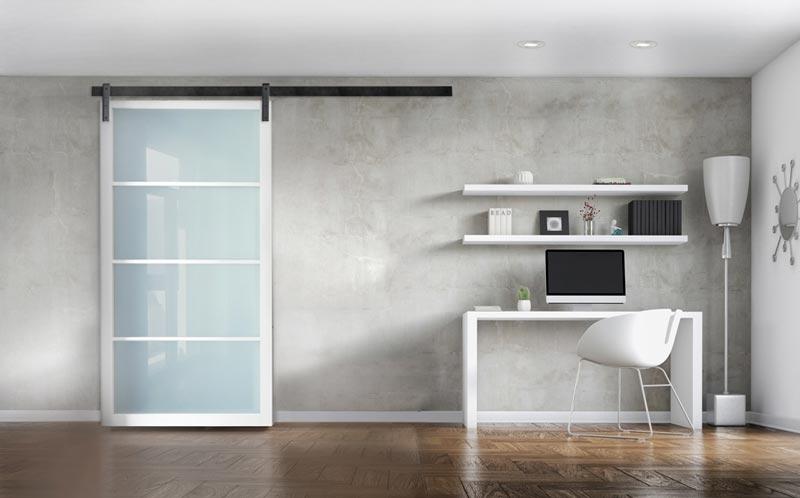 Installing an interior barn door can be exciting. It can also be challenging if you're not prepared for all the nitty gritty details of the job. While some people choose to do the installation themselves, many opt to hire professionals. If so, you'll need to ask the contractor the right questions to ensure everything goes smoothly. Here are 12 of the most important inquiries to make before installing that awesome new sliding door.
Selecting the Right Contractor
The first step is to choose the right contractor for the job. It may very well be the most important step. That means asking potential companies about their basic qualifications as well as their compliance with state and local laws.
#1: Are you a licensed and bonded contractor?
Most likely, you'll be hiring a professional general contractor for their universal knowledge. Installing a sliding door is a fairly simple and quick operation for licensed builders.
You'll want to make sure the contractor you hire is licensed and bonded. This means that they have met the minimum requirements in their line of work in their jurisdiction and also demonstrated proof of insurance to the license issuing agency (example City of Chicago approved contractor) to meet insurance requirements. Certain jurisdictions will not allow unlicensed contractors to obtain permits and this could be an issue if you need a permit to do construction.
#2: What's your experience?
It's typical to ask a contractor how long they've been in business and how many similar jobs they've done. Even if a contractor has never installed a sliding door but has experience with framing, drywall, cutting woodwork and hanging entry doors, they should be able to handle the job of installing a sliding barn door. It's equally important for you to be confident in their workmanship and work ethic to be there on time and stick to an agreed upon price for the installation.
#3 : Can I see your insurance verification?
If something goes wrong, you'll want to know that the damage is covered by insurance. Ask your general contractor for copies of the appropriate certificates. Ideally, they will carry at least three forms of insurance—property damage, personal liability, and worker's compensation. That should cover everything that could possibly go wrong.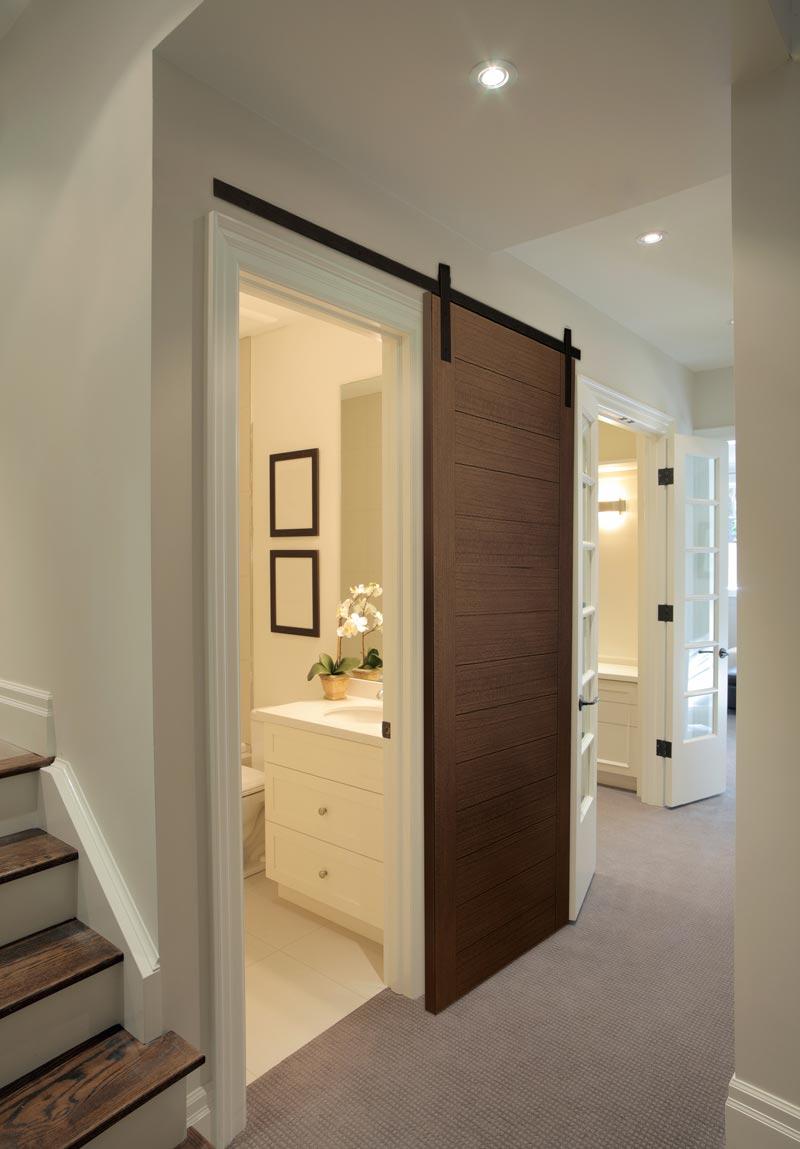 #4: Do you need a permit to install a sliding door?
Whether or not you need a permit for installing a sliding door depends on local ordinances. Adding a sliding door to an existing opening or changing a door opening from the swinging door to a slide door is typically considered an interior cosmetic change. In some cities, you may not need any paperwork at all. Other cities are more stringent, requiring a permit for any home improvement project that comes with a price tag greater than $200. Creating a whole new opening in a wall for a sliding door can be more complex and will probably require a permit.
Have your contractor check to see if they can get the necessary permit before work begins and if they charge an additional fee for doing so. You as the home owner may need to obtain the permit instead. Double check to make certain they've done this and the work is covered with a permit before construction begins.
#5 Installing the Sliding Door Correctly
As soon as you've found the right contractor and checked their qualifications, it's time to get down to business. It's best to ask questions about the extent and nature of the job before work gets underway. That way you know what to expect. You'll also have a more reliable indicator if things go wrong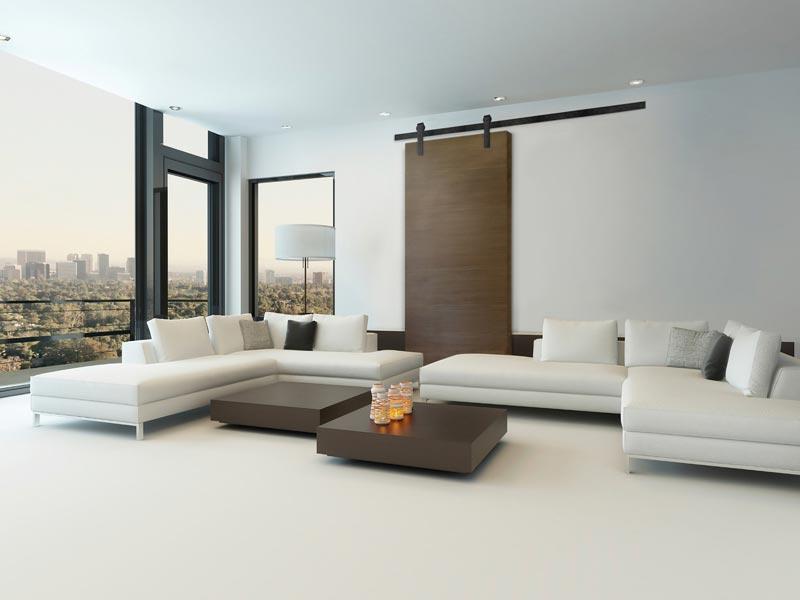 #6: Will you have to make any modifications to the existing opening in order to install the sliding door?
Depending on the layout of your house and the size of your door, you may have do cosmetic or perhaps even structural modifications in order to install your new door. Before you purchase a door or have your contractor make your door, you'll need to measure the area to make certain the door will fit in the allotted space. Typically a sliding barn door should be sized with a minimum 1" overlap on each side of the opening, so a 36" wide opening will have a 38" wide door.
If your sliding door is simply replacing a standard swing door, your contractor will either have to replace the interior wood casing the hinges were on with new casing, or do a quick drywall repair if you prefer that look. For a very modern look you might want to have your contractor remove all wooden casings and patch the drywall.
#7: Creating a new wall opening for a slider?
If, on the other hand, you're creating a brand new opening, then you need to ask your contractor these questions. Is this a load bearing or non-load bearing wall? Will you run into mechanical systems such as plumbing or electrical? All of these factors will contribute to the cost of the project, if lines need to be moved, but it's crucial to know in advance. Licensed general contractors have tools to locate electrical conduit but may not be licensed to do the work themselves. It's up to you to decide how to proceed after you get all the facts.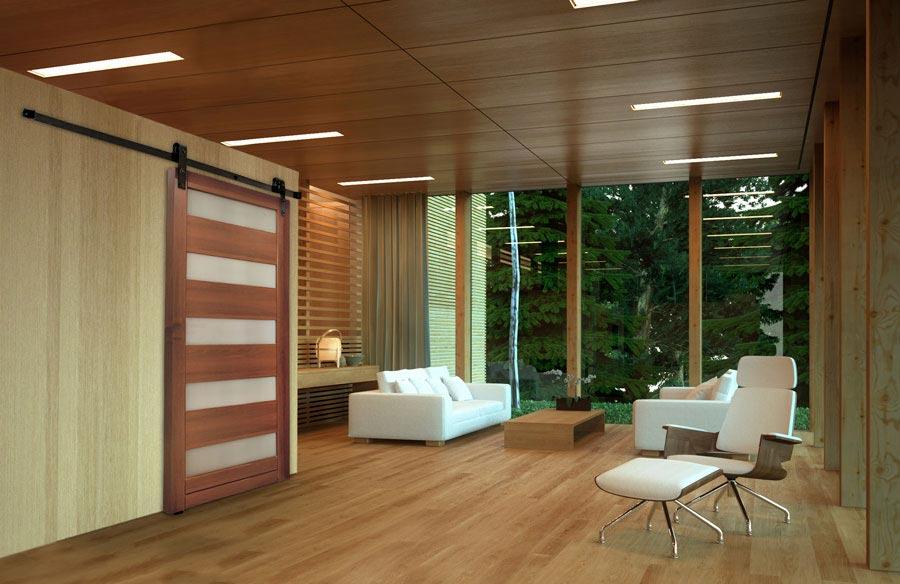 Is there enough structural stability to accommodate a sliding door? Most sliding doors weigh no more than 100-400 pounds, but regardless of the door weight, your contractor still needs to make sure the door track and supports are installed securely into studs in the framing behind the opening. The support brackets cannot simply be installed into the wood work, drywall, or plaster.
Your contractor will be able to locate the studs by use of a stud finder or by cutting out a small section of drywall about 6 inches above the intended doorway in order to find the header. This small area can be patched easily with drywall/compound. Alternatively your contractor can install a header board over the opening that can be secured with long wood screws into the studs behind the opening.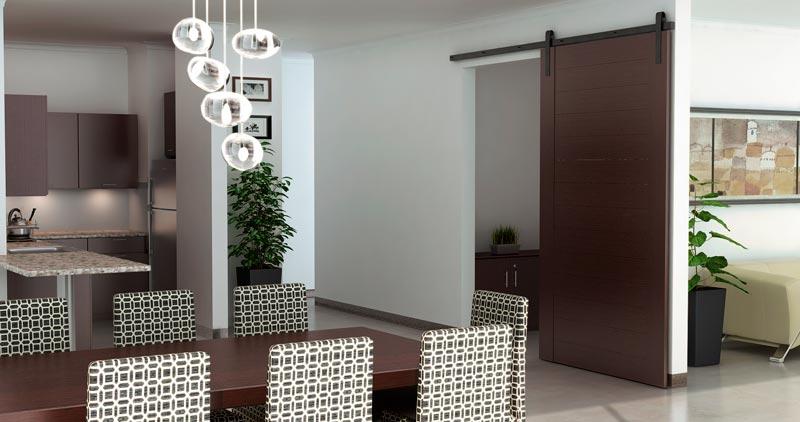 #8: Will the door sit flush with the wall?
One fact about interior sliding barn doors is often overlooked: They project out from the wall slightly. They will cover any opening if sized properly, but unlike traditional doors they will not seal the sides of opening. In most cases, the small gap presents no problem, but some people may want to address this issue if they're installing a sliding bathroom door. The way to do it is with extra side overlap when you make or buy your door; instead of a 1" overlap on both sides of the door, go with a 2" overlap.
Getting the Right Sliding Door Hardware
Choosing the correct hardware—i.e., tracking system and wheels—means taking both aesthetic and functional considerations into account. Your hardware must be sturdy enough to bear the weight of the door, and it must also complement the style of the door and the surrounding décor.
#9: Do I need a single door kit or a bi-parting door kit?
Your typical barn door hardware kit comes in two varieties: single and bi-parting. The first is designed for a single door that opens to the left or right. A bi-parting kit, on the other hand, is designed for a double door (one door opens to the left and one door opens to the right). Once you decide which type of door you need, picking up the right kit is simple.
#10: How sturdy are the barn door tracks?
The tracks and hanger you select should obviously be strong enough to support the weight of the door. Sliding doors hangers spread the weight of the door over the length of the track. Double check to make sure the tracks and hangers you select are correctly sized for the weight of your door. The weight capacity depends on the size and material of your particular door. Solid slabs of wood, for example, would require heftier hardware than etched glass.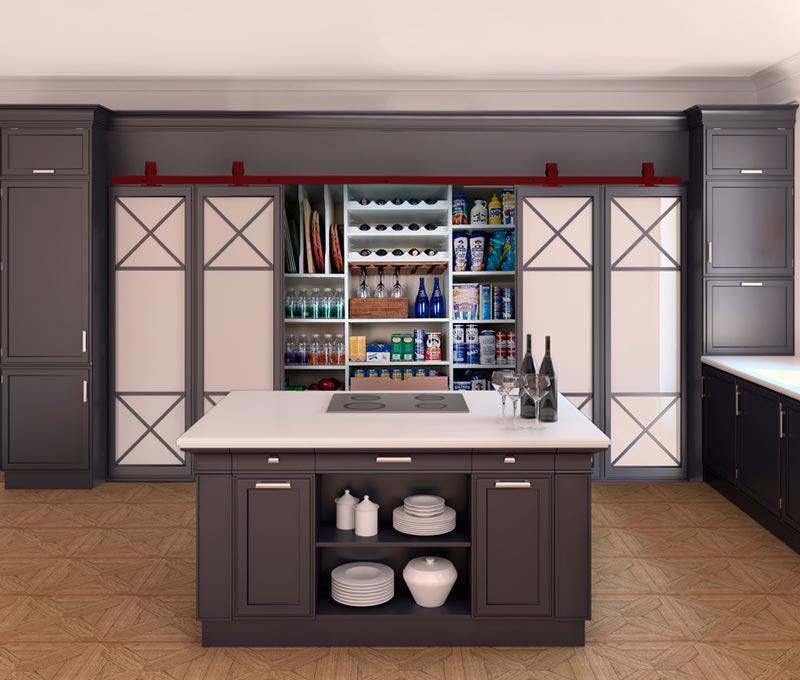 #11: Do I need a door pull?

Chances are you will want a door pull or handle. Most door slabs do not come equipped with handles. The good news is you can go without one or choose from a variety of colors and styles, from flush mounted door pulls to rounded and strap bow handles.

#12: Are some types of barn door hardware better than others?

When selecting the equipment for the job, it's best to go with a trusted brand-name like Richards-Wilcox Door Hardware. In most cases, it's also best to get a barn door track kit that comes with all the pieces already included. That way, the only thing you'll have to worry about is choosing the right colors, styles, and sizes to fit the look of your house.