Ready to Install Your Sliding Door? Here's What You'll Need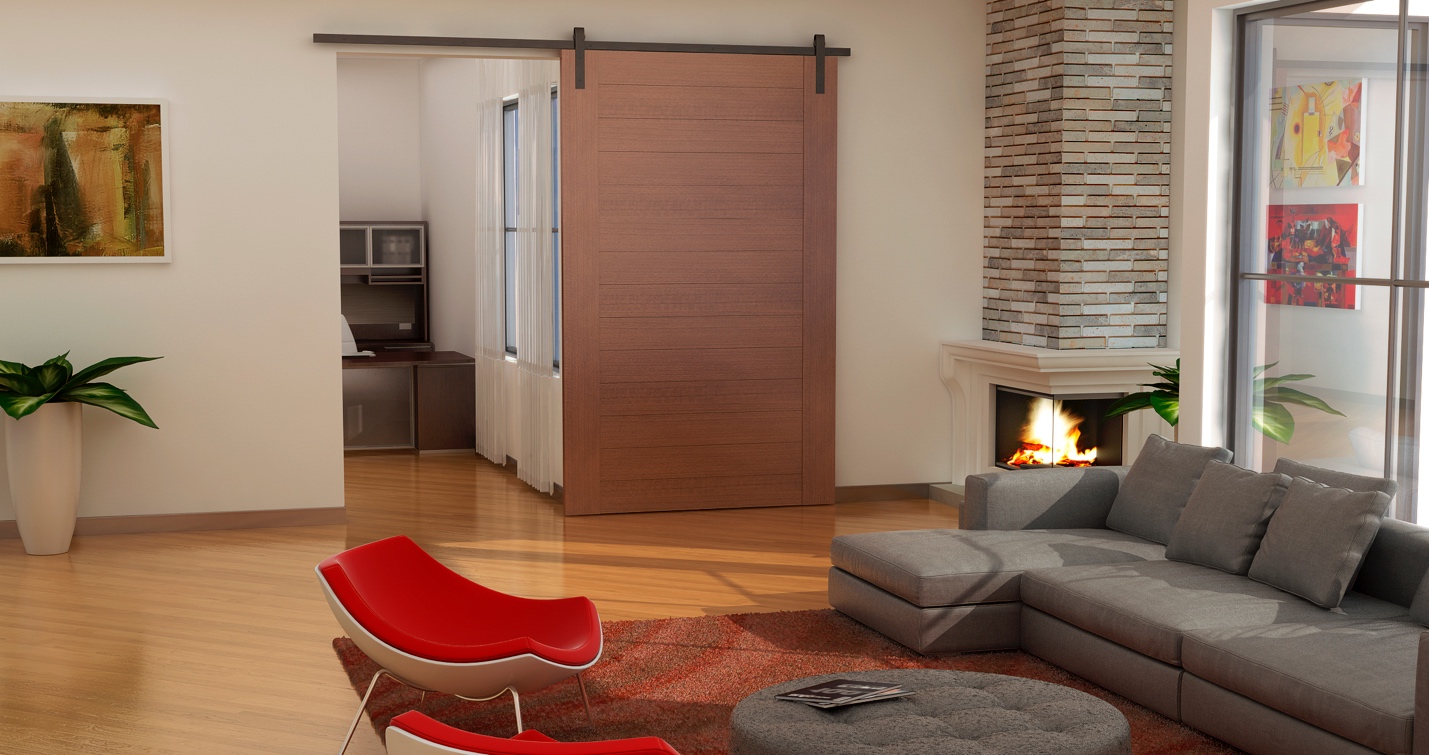 Congratulations on your new sliding door! Perfect for confined spaces that won't fit a traditional swinging door or for open spaces that need a little extra privacy, barn doors are the ideal solution for the modern home. Now, however, comes the tricky part—putting it all together. First things first: You'll need to gather all the necessary tools and materials. Thankfully, there are plenty of barn door hardware kits that make assembling your interior sliding door easier than ever.
So, what do these kits include, and what other tools will you need to do the job correctly? To help you figure everything out, we've compiled a list of all the essential gizmos and gadgets, and why you'll need them.
The Pros and Cons of DIY Installation
First you'll need to decide whether to install your interior barn door yourself or whether to call in the professionals. In order to make an informed decision, you'll need to consider a few important factors. While the DIY route can be less expensive and, in some cases, more rewarding, it can be a little more challenging depending on your level of experience and your store of patience.
You might also want to consider the amount of work that needs to be done. If you're simply replacing an old swinging door with a new sliding door, then it might make more sense to jump in and get the job done. If, on the other hand, you're installing a brand new door in a brand new area, then you should definitely consider calling the pros. Only you can make the right decision given your circumstances.
Know Your Sliding Doors – Singles vs. Doubles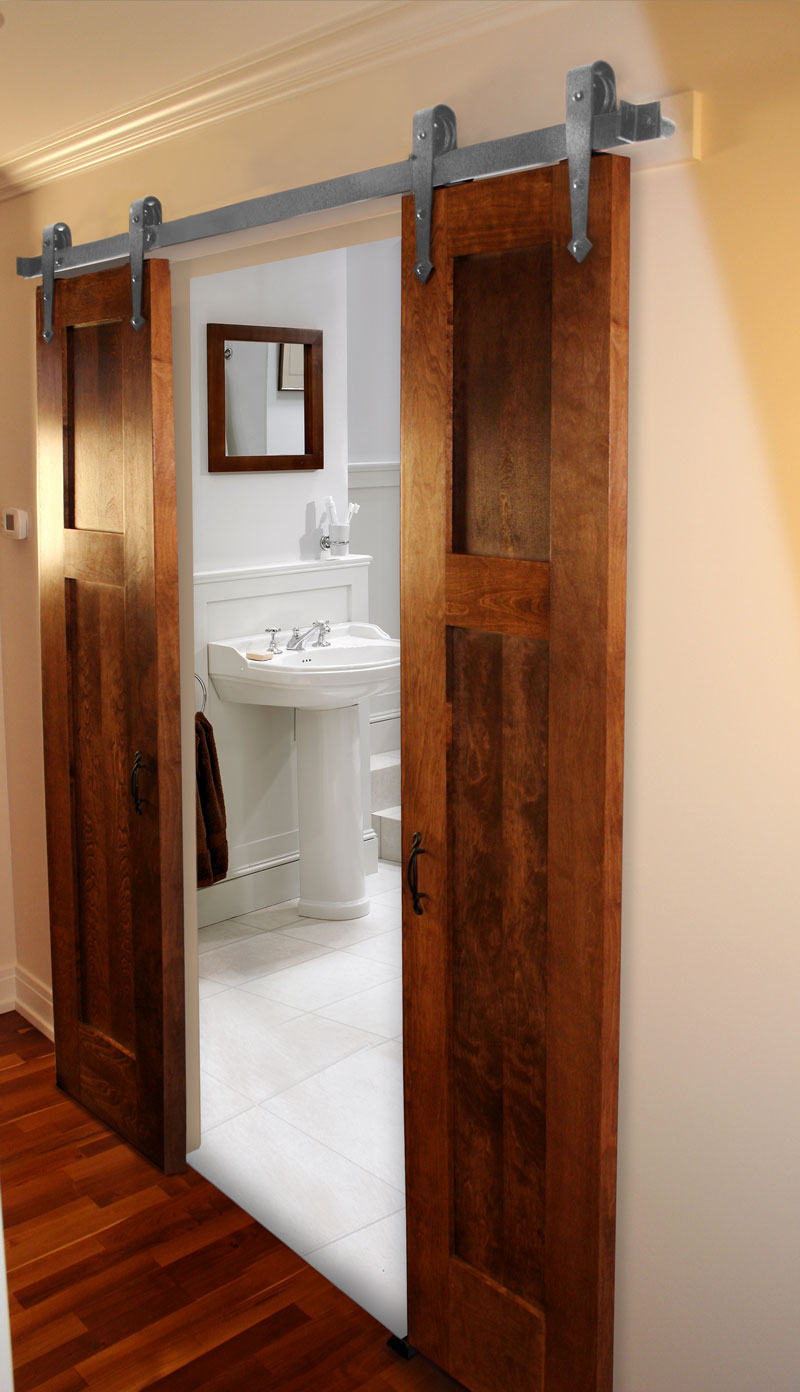 No matter whether you decide to install the doors yourself or hire the experts, you'll still need to think of some important things upfront few things upfront. Typically, sliding or barn doors come in two varieties:
• Single doors
• Bi-parting doors (Double)
The distinction between the two types of doors is simple and straightforward: Single doors open to the left or right, one side only. Bi-parting doors, on the other hand, open both ways—one door slides to the left and one door slides to the right. They both get installed in the same way with hangers, track and doors stops. A single door kit, for example, only requires two hangers and stops at both ends, while a bi-parting kit includes four hangers, stops at both ends and a center stop so the doors close without bumping into each other.
Make certain there is enough room to the left or right for the door to completely pass beyond the front of the frame … otherwise, a door that cannot be fully opened could be a physical hazard. If this is a problem, consider two smaller bi-parting doors that open to the left and right. (A 36" door will not fit my wall space to either side but two 18' doors fit perfectly to the left and right.)
To make the installation process easier, Richards-Wilcox Door Hardware carries kits for both single doors and bi-parting doors. Each kit includes every major piece of hardware you'll need to successfully mount your interior sliding barn doors on the opening wall. That means you won't need to compile a huge list and make multiple trips to the hardware store to collect each item separately. You will, however, need to understand the purpose of each piece of hardware.
Before You Proceed: Check Your Wall Space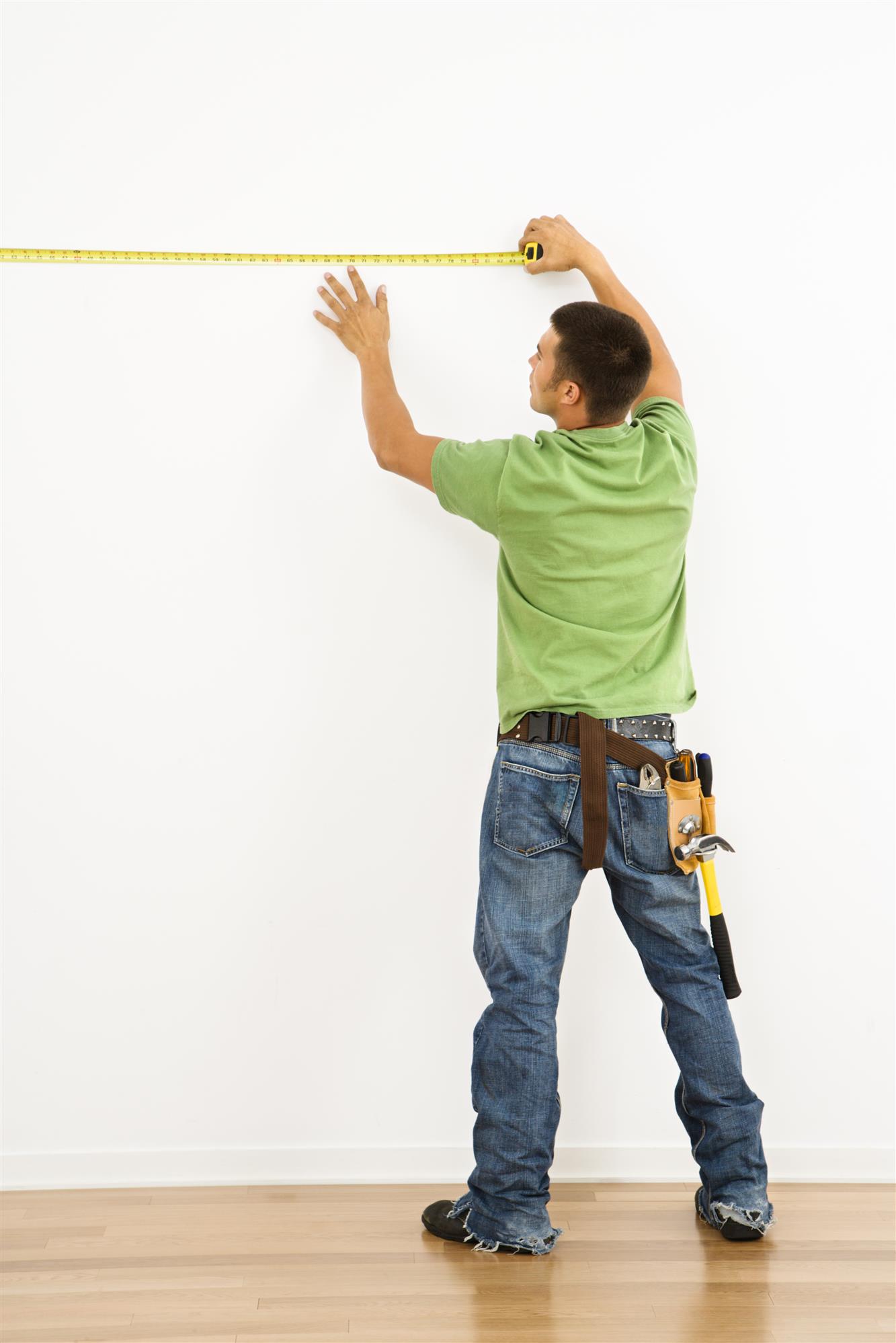 Before installing anything (preferably before you even purchase your doors), you should double check to make sure you have enough wall space. For single doors, the area to the side of the opening (the part of the wall the door will slide along) should be at least as wide as the door itself. Bi-parting doors, of course, require the same amount of space on both sides of the opening.
Once you're sure there is enough room for installation, then it's time to begin collecting the sliding door hardware.
Basic Hanging Door Hardware
Your basic sliding barn door hardware kit comes with a track, hangers, and end stops. The purpose of each item is relatively simple. The door slides along the track, which is mounted to the wall. The hangers attach the door to the track, and the end stops prevent the doors from sliding off the tracks.
The full barn door hardware kit includes the following components:
• Track
• Hangers
• End stops
• Floor guide
• Mounting hardware
• Anti-jump blocks
• Spacers
Each item listed above is necessary for proper installation. If you need a little extra help figuring out how to use your kit, give Richards-Wilcox Door Hardware a call at 800-253-5668. Our friendly staff will be able to answer your questions or direct you to the right resource.
Additional Hardware
In addition to the above-mentioned hardware, you have to keep in mind that the track must be mounted over the opening into studs in the wall and secured with 5" lag screws.
Alternatively if you prefer the look of a trim board, you'll need to purchase a 1 x 6 or 1 x 8 on which to mount to the wall over the opening. Make sure the board is long enough for the track you've purchased. E.g. a kit for a 4 foot door would require a board that is 8' in length to match the length of track. Finish the board to match your décor.
First, find the studs in the wall; make sure you have long enough wood screw screws to go through the wood plank and into the studs or framing. Finally, fasten the track to the header with the 5" lag screws that go through the end stops and the spacers then into the studs.
Next you'll need to secure the hangers to the door, two hangers for each door. These are secured with shorter wood screws unless your door is metal. Only then will you be able to mount the doors to the track.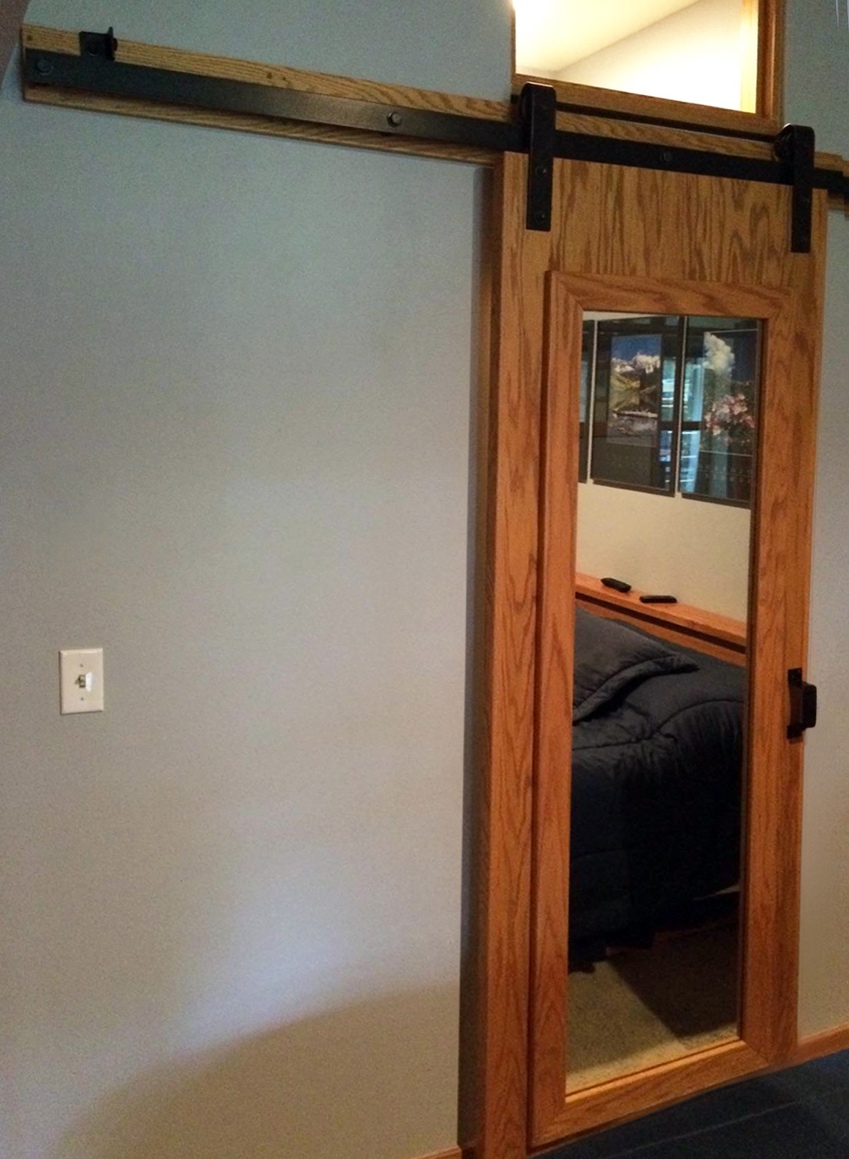 A Word About Sliding Door Tracks & Hangers
The track and hanger are perhaps the most important pieces of barn door hardware you'll need to buy. They are also the most visible part, aside from the door itself. That means you should spend a little extra time choosing the right color and style to match both the door and the room.
At RW Door Hardware, you can purchase hangers in a variety of styles—traditional or rectangular-shaped hangers, arrowhead hangers that come to an arrow-shaped point, and top mount hangers that are not visible on the front of the door.
We also offer tracks and hangers in the following colors:
• Aluminum
• Black
• Blue storm
• Clear coat
• Cranberry red
• Oil-rubbed bronze
• Pebble tan
• Pure white
Which layout you choose depends upon your personal preference, as well as the design of your doors and the look of your room.
Of course, there's more to think about than color and style; there is also functionality. You can choose, for example, between a standard wheel and a quiet wheel, both of which come in a variety of opening sizes. When choosing between the range of available options, it's important to consult all of your needs and think long term.
Tools of the Trade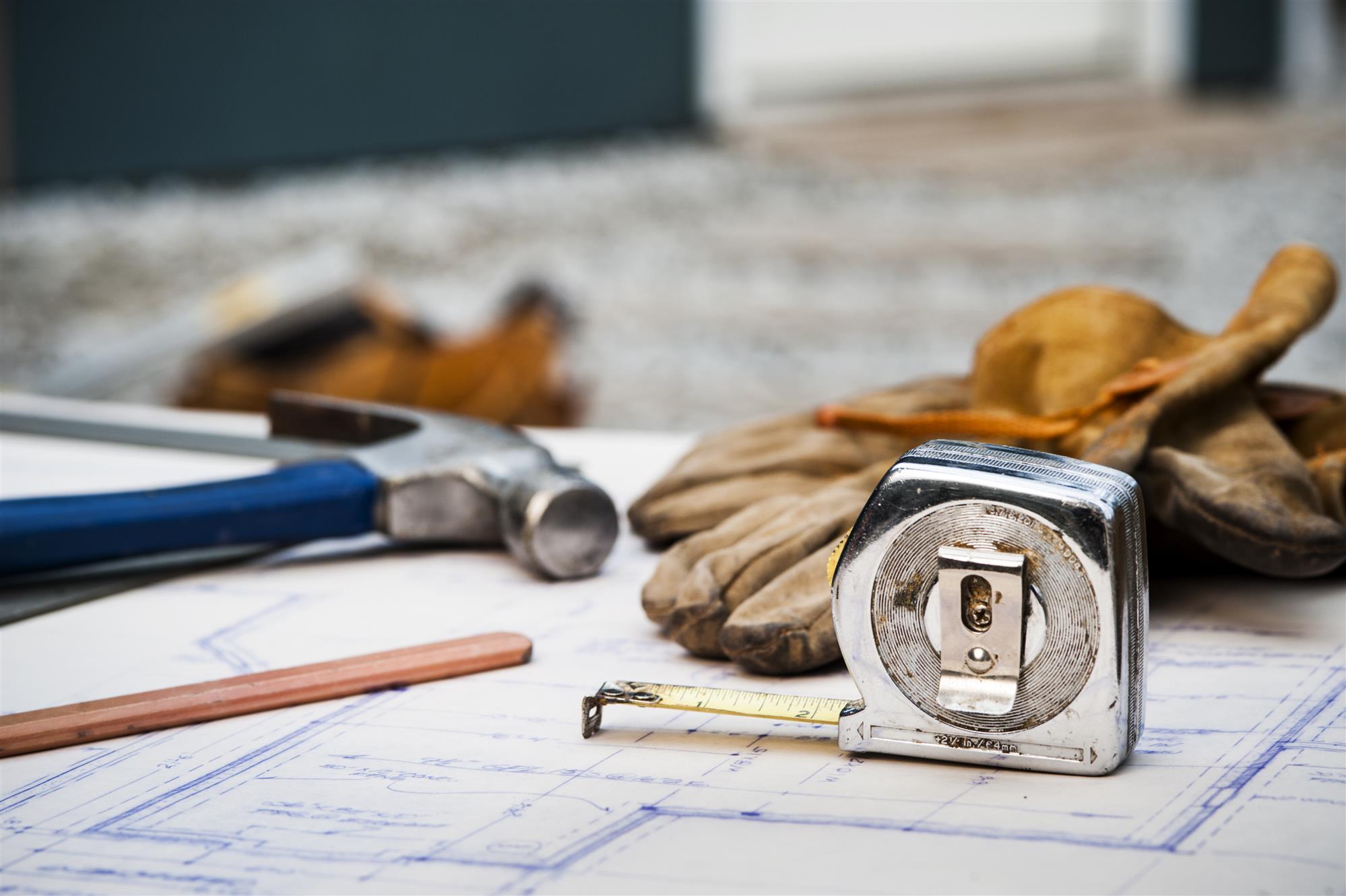 In addition to the essential hardware, the job also requires some basic tools, from a measuring tape, to screws. Which gadgets you'll need depends upon how big the job is. If all you need to do is mount the door, then some basic tools will get the job done.
At the very least, you'll need the following items:
• Screws
• Measuring tape
• Stud finder
• Level
• Drill and driver bits
Handles and Pulls
Ok you've mounted your door, what's next? to open it. Although you can easily slide the door open and closed from the front or back as is, you might want the finishing touch that a door handle adds. This is installed on the front side of the door. Note, there is no handle installed on the back side. Instead of a handle you would put an optional recessed flush pull on the reverse side of the door. The recessed pull is used so it doesn't impede door operation as a second handle would. In this case you would need a router or wood chisel to create a pocket for the flush pull. Available in a variety of colors (from pure white to blue storm), materials
(from steel to chrome), and styles (from flush door pulls to rounded bow handles), RW Door Hardware handles are designed to fit every sliding door you'll encounter.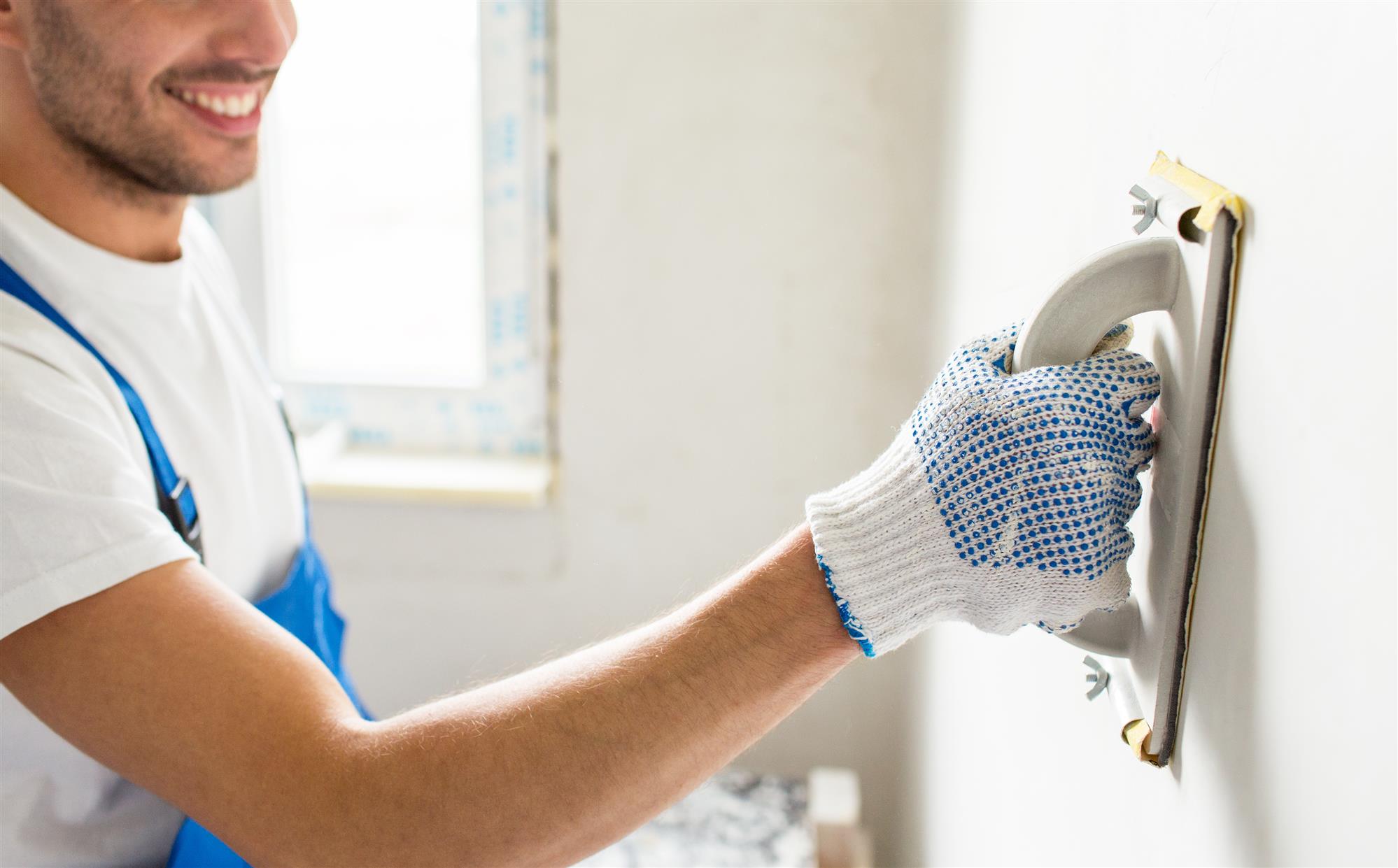 Richards-Wilcox Hardware
Since 1880, Richards-Wilcox has been the leading manufacturer of specialty door hardware and door accessories for slide, swing, and slide-fold doors used in residences, barns, stables, contemporary buildings and historic buildings, too. For over 130 years, we've provided our customers with a range of expertly designed and skillfully crafted products, including sliding door track systems, heavy duty hinges, pulls, handles, and latches. We back all of our products with a 10 year warranty, the longest in the industry. RW Door Hardware is proud to manufacture all of its hardware in the United States in our plant in Aurora, Illinois.