Six Ways to Revitalize Your Home's Interior Spaces
There are some basic elements that help a room really stand out—these include lighting, color, and texture. Even with all of these elements present, though, a room that isn't properly balanced can feel either too cluttered, or cold and uninviting. Without enough texture, especially, a room can feel sterile—this is true even with minimalist décor.
Ultimately, it's about finding the balance that suits your taste and comfort level—you may prefer a space brimming with color, different visual elements, and textural details, while someone else might prefer minimal detail, clean lines, and a muted color palette.
Whatever your personal taste, here are some eye-catching ways to transform your interior spaces.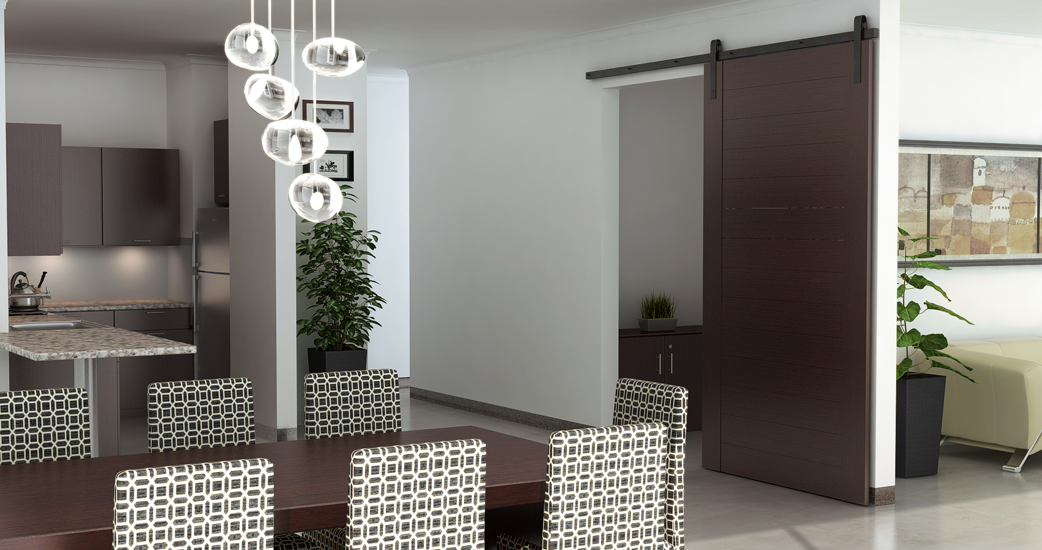 1: Sliding Doors
Sliding doors are an innovative way to create visual interest and save space in any room. Here's how sliding doors operate: A decorative track is installed on the wall above the door frame; the sliding door is then mounted to the track with a piece of matching sliding door hardware. The door slides open and closed on a wheel that rolls along the track.
Refurbished barn doors and antique doors are popular choices for sliding doors, adding rustic charm to existing décor. Alternatively, some people opt for a custom-made door designed to match the room. Sliding barn doors are stylish, functional, and easy to install, and they're an innovative way to:
Conserve space in any tight room -- doors slide along the wall rather than opening out or in.
Replace blinds or curtains for a unique design element
Conceal flat screen TVs/entertainment centers.
Hide pantry items in the kitchen.
Conceal an outdoor grill.
Use as a decorative bedroom headboard to cover storage area
Save space in a tiny home.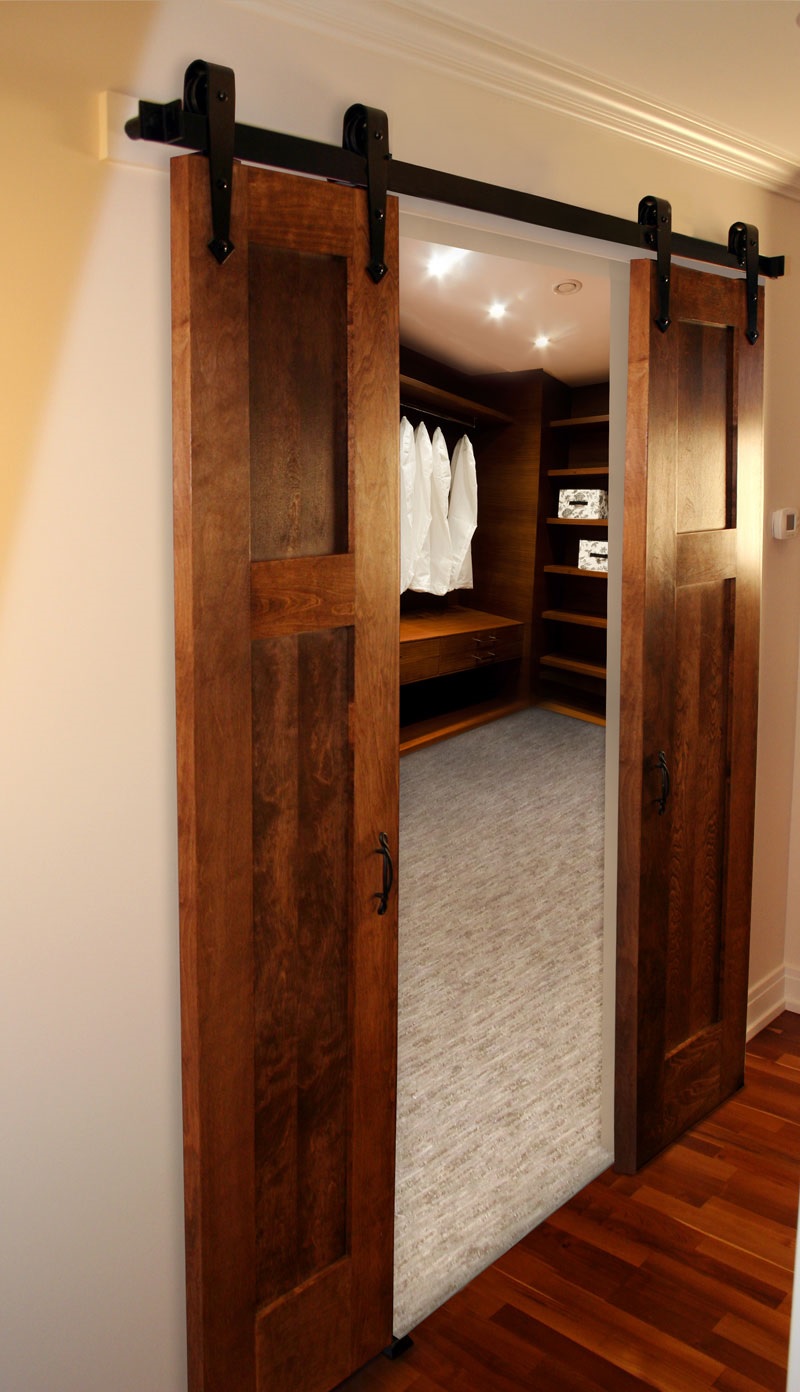 2: Wall Dressings
There are innumerable ways to dress up your interior walls (grandma's gaudy floral print wallpaper aside). Here are some ideas:
Sconces: Dress up hallways, bedrooms, bathrooms—any room—with wall sconces. If you don't want the undertaking of installing wiring, opt for sconces that hold candles or choose decorative sconces.
Mirrors: Not only do mirrors add visual interest to blank walls, they also make small rooms appear significantly bigger. A large mirror will produce this effect, as will a multi-panel mirror.
Personalized Wallpaper: Whether you love fashion, food, nature, or cityscapes, there is no end to the custom wallpaper designs you can incorporate into your space, often with stunning results. Check out this post for wallpaper design inspiration.
Classic Two-Tone Walls: A staple of interior design is the two-tone wall—and for good reason. Two-tone walls can warm up a room, and they can also be executed in such a way as to make a room appear larger. Add a pop of color or just create a more interesting space with two-tone walls. Here are some design ideas.
Mini Art Gallery: A collage of framed photos allows you to showcase what you love, whatever that may be—whether it's butterflies, vintage planes, or food scenes. Assembling a mini art gallery is easy, and can be done in a single afternoon with a visit to your local framing and art supplies store. Print your favorite photos at home on a color printer, or choose from a huge variety of images that can be framed to your specs on websites like photos.com.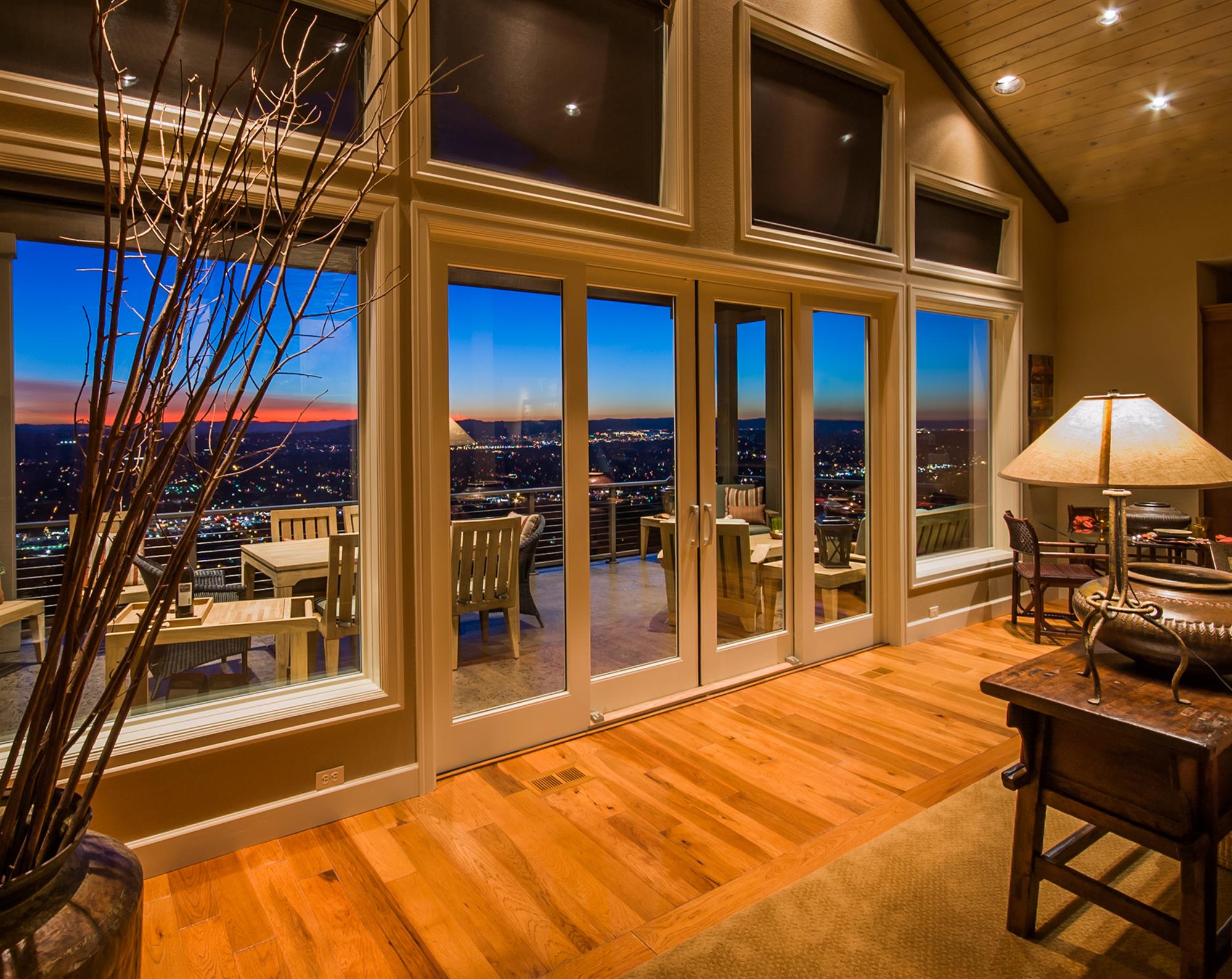 3: Lighting
Lighting can make or break a room. Good lighting sets the mood and vibe, transforming the space, while harsh lighting, like fluorescents and some LEDs, can be hard on the eyes (not to mention unflattering). There are limitless lighting options to choose from, including:
Suspension lamps
Table and floor lamps
Chandeliers
Strings of lights
Track lighting
Sconces
The more natural light you can let into a room during the daytime, the better; if the space you're redecorating gets very little natural light, consider expanding the size of your windows, adding mirrors to reflect more light, or even installing a skylight.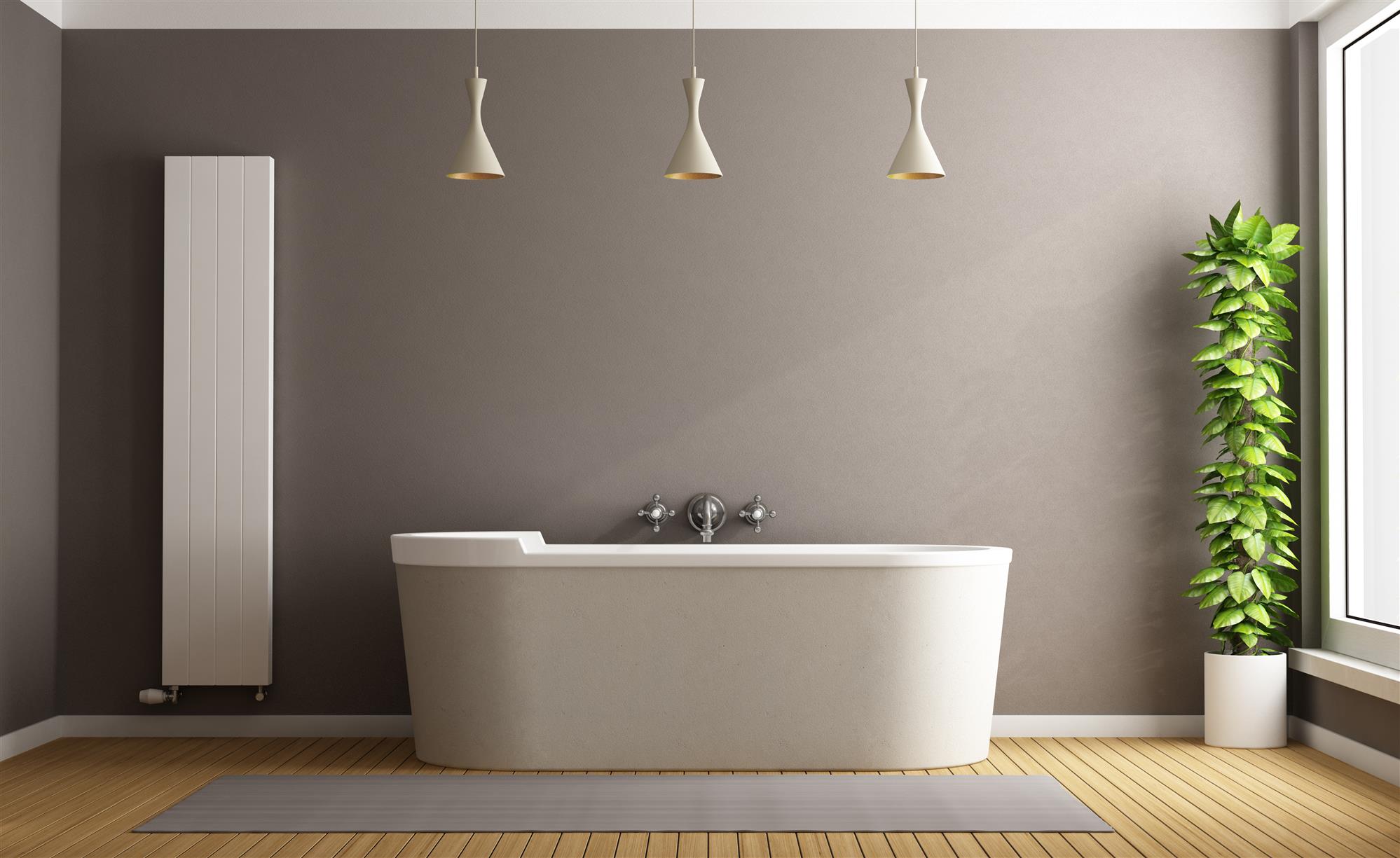 4: Statement Pieces
Statement pieces are the first thing you notice when you walk into a room. Whether it's a piece of artwork, a decorative object, or a piece of furniture, you know it when you see it. It's the oversized vintage mirror that has been in the family for generations, the hand-carved wooden elephant sculpture you brought back from Africa, or the modern wall relief that takes up an entire wall in your living room.
A statement piece is a great foundation for decorating, but it's important to get it right. Putting too many dramatic pieces in a room can overwhelm the senses. Also, think about scale—avoid pairing a very small piece with a very large piece (e.g., an enormous painting over a chair or small loveseat), which can feel unbalanced. An oversized chair can make a striking centerpiece in a living room or bedroom. Dramatic upholstery draws in the eye—just make sure it matches the overall color scheme of the room.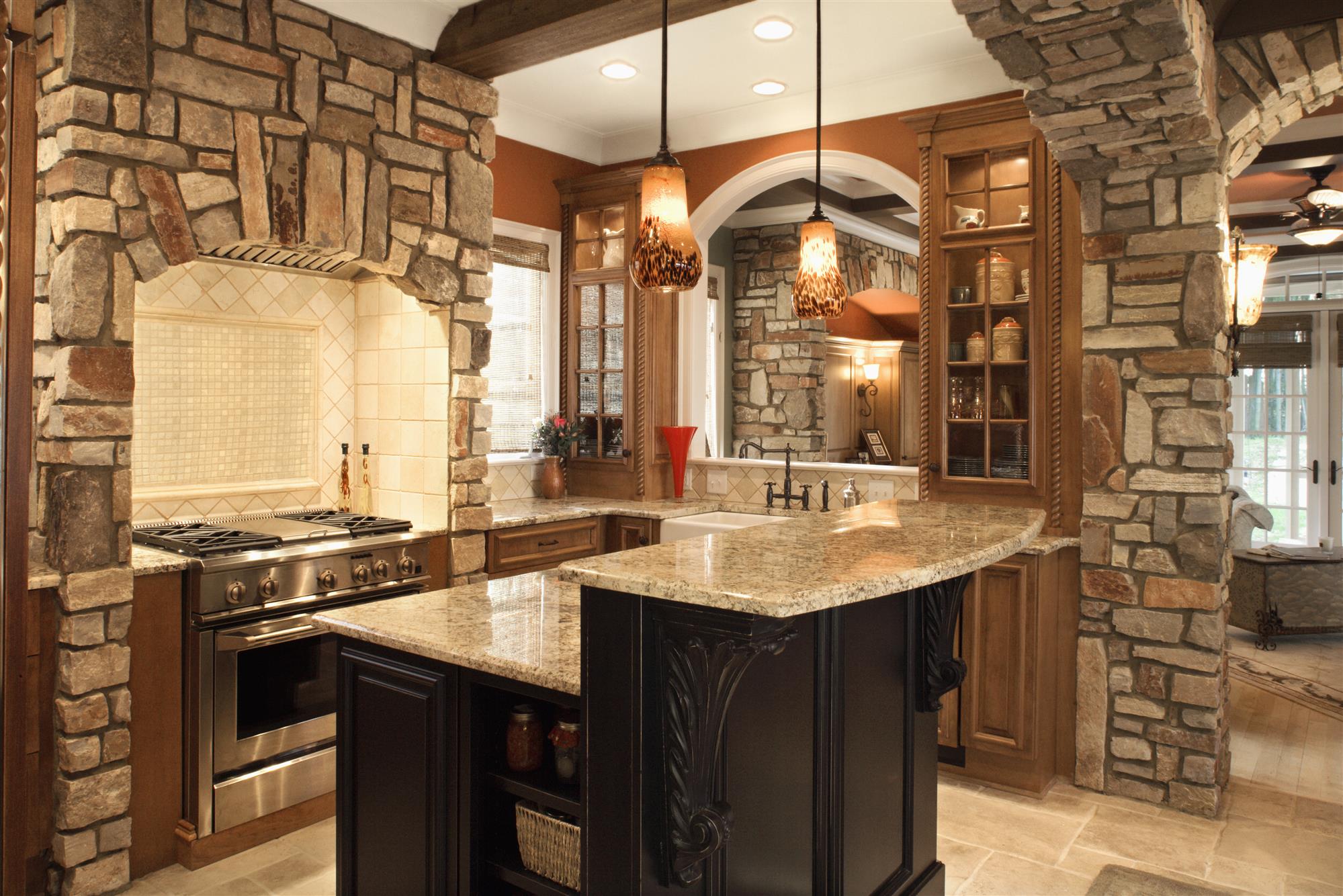 5: Texture
Earlier we mentioned texture as one of the most important decorating elements. The key is to mix it up. A room lacking in different textures can feel sterile. There are myriad ways to add texture to a room—shag or layered area rugs can add soft texture to your living space and provide a wonderfully tactile experience. Chenille throws or woven blankets not only add a nice textural element, but they are also functional. Woven baskets, natural fibers, and weathered wood furniture provide interesting contrast to a modern room.
Consider installing permanent elements like brick, stone, and river rock features, which bring rich texture to any room. Plants, flowers, and potted trees add natural texture, and plants have been proven to both clean indoor air and improve mood.
6: Color
Color can be incorporated into any room, and it can be as subtle or as dramatic as you like. Here are some ideas:
In color-neutral kitchens, choose red appliances (or another color of your choice) for fun pops of color.
Add contrast to a room by painting window trims in a complementary color or installing colored blinds.
Add a pair of brightly-colored chairs to a room that has an otherwise neutral or toned-down color palette.
Add colorful throw pillows on your chairs, sofas, chaise lounges, beds, and other furniture.
Install a sink in the bathroom or kitchen in an unusual color, rather than standard white porcelain or stainless steel. If this is too big an undertaking, opt for a colored wall in the kitchen or bathroom, and add colored glassware and canisters for added color.
Some additional considerations when working with color:
Choose a color scheme and stick to it.
Speaking of color schemes, follow the 60/30/10 rule—that is, 60% dominant color, 30% secondary color, and 10% accent color.
Unless you plan on completely redecorating the room by replacing furnishings, let the dominant colors from any patterns in the room (from the sofa, a large area rug, artwork, etc.) guide you in selecting a color scheme.
Choose colors that elicit feelings that please you. Learn more about color psychology.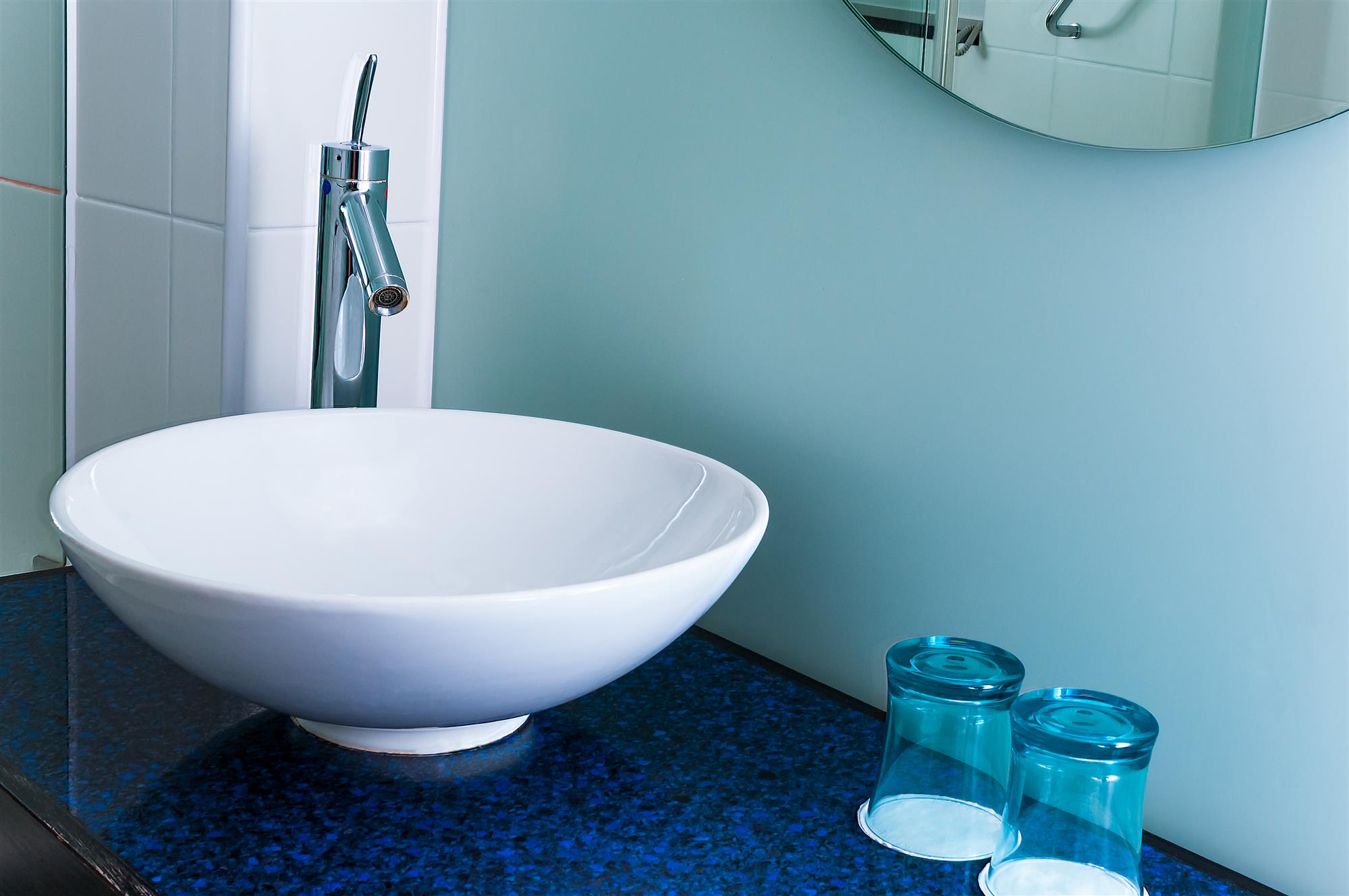 Whether you're planning a major remodeling project or just want to spruce up your home interior, there are endless options for making your indoor spaces more comfortable, interesting, and inviting.
RW Door Hardware has been a leading manufacturer of specialty door hardware and door accessories for swing, slide-fold, and sliding barn doors for well over a century. Call us at 800-253-5668 for any inquiries.